You participate in one or more specialized exhibitions every year. Everything is quite traditional, only the details change. Before you pay for participation in the exhibition, give it to print in the booklet, think about what you are participating in the exhibition for.
I assume that by participating in an exhibition or conference you are pursuing the following goals:
Meet face-to-face with potential clients and partners
Track the contact of a potential consumer with your product
Meet with senior managers, who are extremely difficult to reach on normal days
Remind your partners, clients, friendly organizations, etc.
And also to solve quite specific tasks:
Increase the company's visibility
Attract potential customers
Strengthen relationships with existing customers
Identify new potential sales markets
Display new products and services to existing customers
Determine the company's position in a competitive environment
Determine the relationship of the market to the company
To determine the status and needs of the market
At the event, you get data similar to what an expensive marketing research will give you. Use this feature. Collect information during the exhibition, conduct surveys and tests.

Note that the number of handouts in recent years has significantly decreased, some organizers are switching to electronic business cards, badges with an RFID tag, and materials in PaperLess format.
Quite a lot of articles have been written about creative solutions for stand design. All this is good and true, but let's think about how technologically you have come to participate.
The exhibition can be represented as a funnel: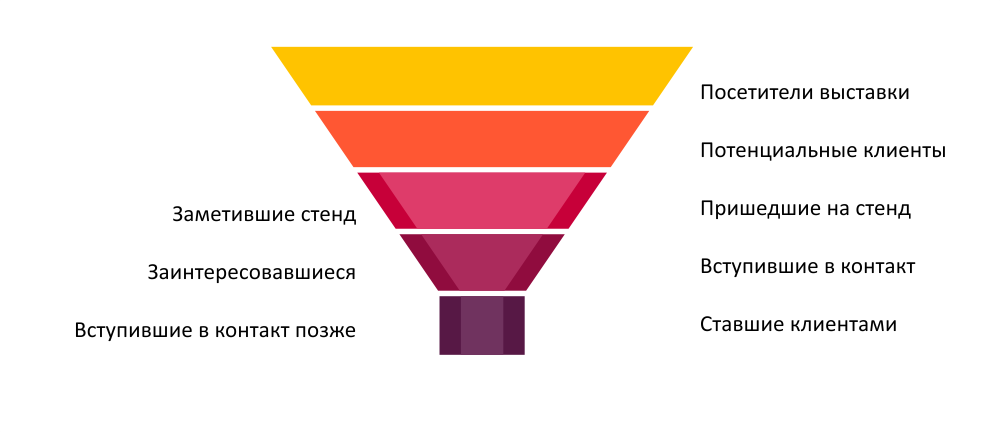 Visitors
Potential client
Visitors to the stand
Came into contact
Our clients
But there is also a parallel funnel:
Those who noticed the stand
Approached, but did not make contact
Those who applied later
Let's start by checking the main elements.
Telephony
Rooms support multi-channel communicationv
The response time does not exceed 5 seconds
Set up call processing statistics
Telephony is integrated with CRM
CRM
Available and actively used
Fix the sources of requests
Lead processing processes are configured
Website
It has a modern look and convenient interface
Displays correctly on mobile devices
Contains up-to-date and complete information about your company, products and services
The site contains current contacts and contacts of various departments and specialists
Google Analytics statistics are installed and configured + Yandex Metrica
Social networks
There are links to groups in the social network (at least two), updated at least once every 2 weeks
Requests, comments, and reviews in ad networks are processed
Mobile app (optional)
Supports current devices and platform versions
Statistics are set up
Stand and handouts
Attractive, solid, not overloaded with information
The main content field is the site address, not the phone number
Let's see what tools you can use. Here are just some of them.
CRM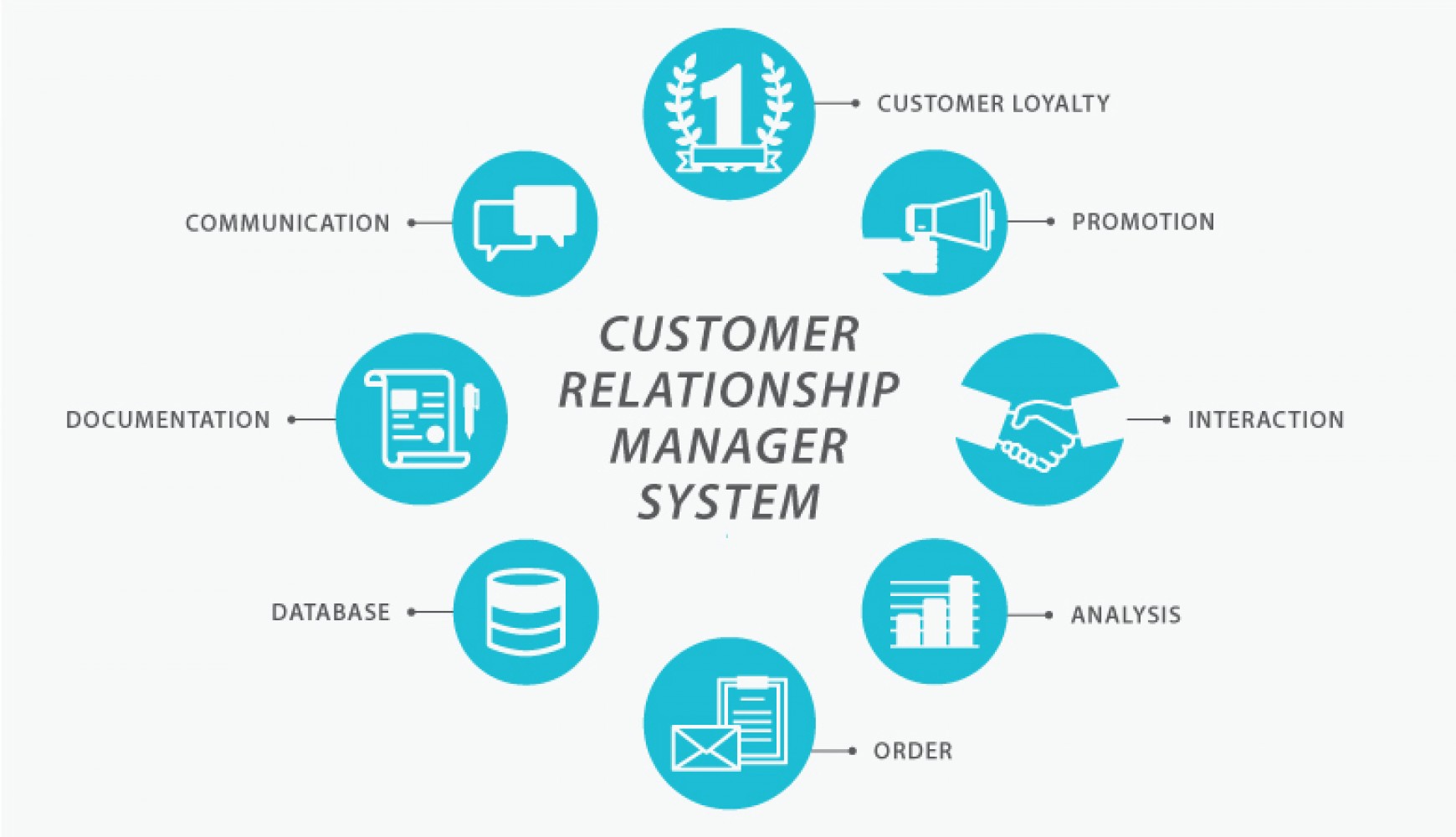 Is CRM involved in your exhibition? After receiving a contact in hot pursuit or right during the conversation, you can create a lead and send a special KP (if you have set up the appropriate business processes, we recommend implementing several scenarios). This way you will not only demonstrate your technology, but also pleasantly surprise with efficiency.
Direct-mail (mailing lists)
Yes, the good old mailing list, in order to invite your customers and partners to your event. It is no secret that visitors do not want to approach the stand next to which there is no one, and your customers will help you without noticing it. The database of customer addresses is stored in the CRM, where you can segment it for various mailing lists, and you can send the newsletter not only from the CRM, but also through third-party services, for example www.unisender.com or similar.
Touch-screen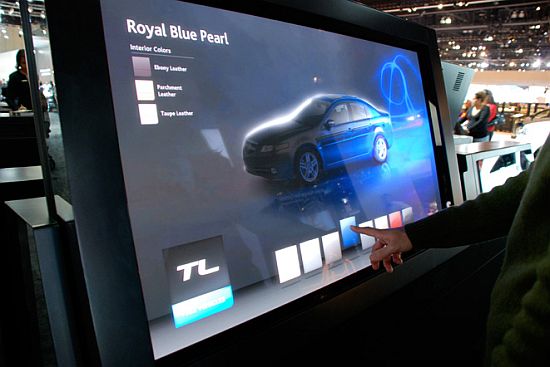 If you have a product catalog, you should not spend money on printing its paper versions. The optimal solution is to place several horizontal touch screens with an open site. This way you will not only demonstrate the entire range, but also help the user remember it.
Mobile application
In General, production companies bring to the application part of the service that was previously provided by other channels, receiving a so-called SaaS solution.
For example, if you are manufacturing hardware, then you can place basic information about it in your app: maintenance regulations, nodes, supplies, and the ability to communicate with technical support. You can also use it to implement your marketing strategy.
Bluetooth beacons
If you or the organizer have a mobile app, you will have a wide range of opportunities to reach visitors through their mobile devices. If you do this without being too Intrusive, you can significantly increase the attendance of your stand.
And the opposite - by placing the QR code in a prominent place on the stand, you can skip several stages of your funnel and contact your client directly.
Face-tracking (face recognition)
This is not science fiction. you can install a camera on your stand (naturally observing the relevant legal requirements) and find out who exactly approached your stand. This way you can not only identify your customers, but also address the user by name, but also collect data about the audience that is interested in your products or services. And, in the future, address it.
You can find out how this technology works using Bitrix24 as an example here:
VR (Virtual reality)
Yes, virtual reality glasses are not only entertainment, but also a powerful business tool. For example, if your equipment is too large, or the cost of transportation and accommodation seems unreasonable. You can place more than one production complex on a small stand, and even demonstrate it in operation. Naturally, in addition to displaying the image on VR glasses, you need to display the image on monitors to attract the attention of other visitors.
Here is an example from my own experience. Recently, I was at a specialized exhibition, and one of the exhibitors offered a mobile platform for their equipment based on KAMAZ. It looked something like this: