One of the interesting reports was the report on marginality in transactions. The marginality of each direction is calculated based on the bid set in the business process, and is adjusted manually if necessary. The report was created using the report designer. A similar scheme can be used to withdraw the bonus part of the transaction (a percentage of the transaction) for managers.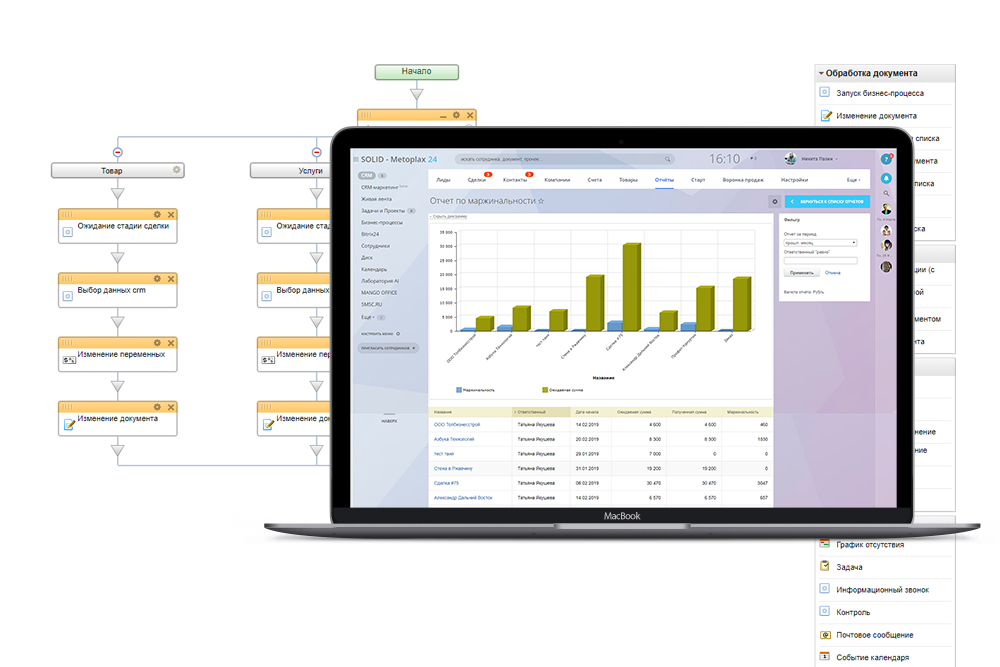 In addition to creating a notification system for missed actions by the Manager, CRM has introduced micro-automation, such as transferring a transaction to the next stage, setting tasks, etc. This functionality was implemented using standard Bitrix24 tools-robots and triggers. One of the challenges in creating such microautomation became automatic assignment of Lida next contact with the client. At first glance, the problem is simple and trivial, but it has its pitfalls.
The client's task was formulated as follows: "You need to use low-quality leads that belong to several categories. When closing a lead (in one of these target categories), the Manager must set a date for the next contact. And that date should appear in the Manager's to-do list for this contact. All these actions should take place with minimal actions on the part of the Manager."