The solution we had to offer had to meet the following requirements:
Return on capital expenditures for the project within 18 months
The potential audience is 200 thousand people
Fixed budget
At the initial stage, we studied the experience of implementing such projects in Russia, and then switched to foreign projects. As a result of our analysis, we came up with the following concept: implement a pool of online stores with a shared shopping cart, personal account, and search. We conducted research on the market for food delivery and food-tech services.
We have proposed the following project architecture: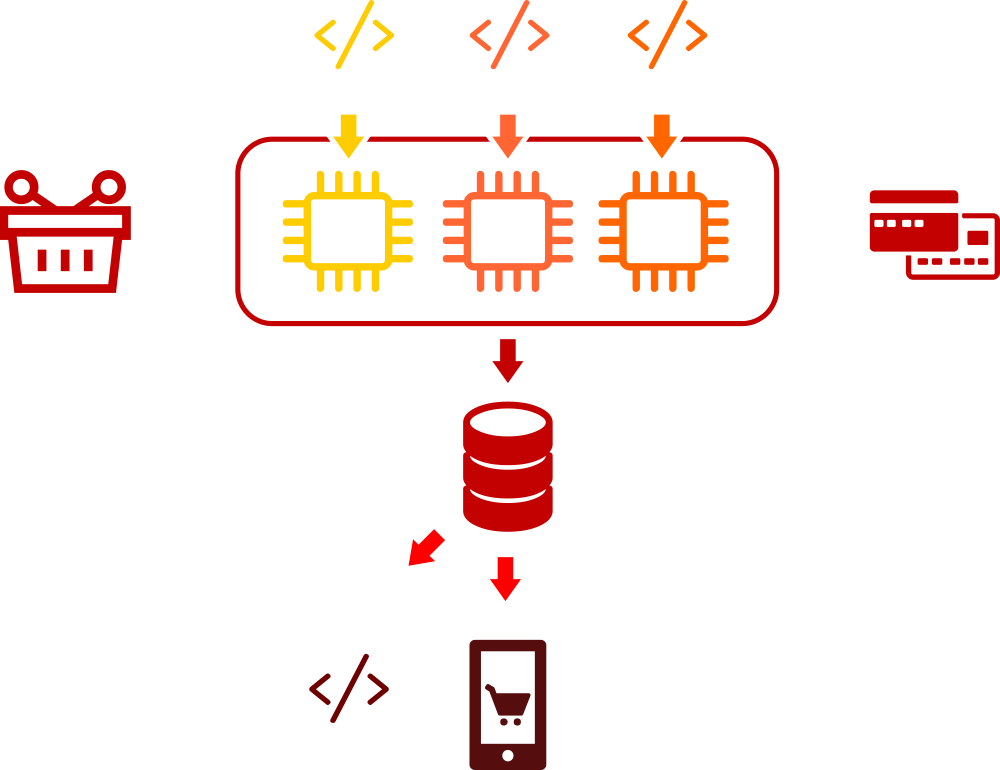 Expandable pool of online stores with a shared database, shopping cart, and online payment system module. Each online store has its own integration with the external data source. The project itself has two external data exchange modules-the API for the mobile app and CommerceML.
The following documents were developed as part of the project:
Adjusted the project's business plan
Road map for the implementation, launch and development of the project
Updated functional requirements for the project
The technical specification for the project has been developed
A prototype of the project was developed
A tender was held for the development of the project